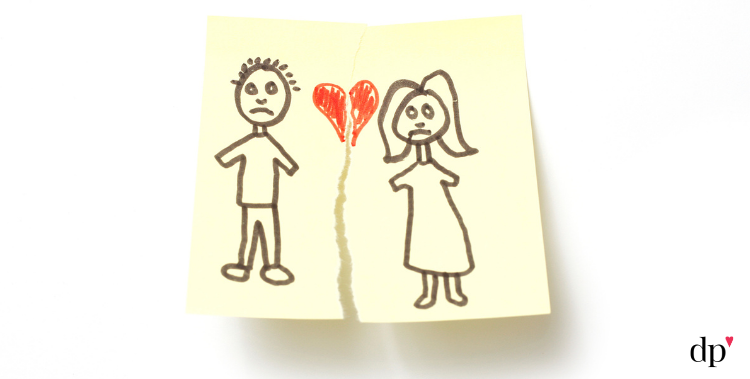 Coping with the Pain of Divorce
Divorce hurts. Unfortunately, there's no shortcut through the pain and process of divorce recovery. But, there are things you can do to support yourself in weathering the ups and downs with resilience.
My Coping with the Pain of Divorce video can help. If you would rather read than watch, the transcript is below:
Look Ahead—When you're in it, it feels like your pain will always be there. Know that your recovery has stages and an ending. Your pain will pass and eventually you will move on with your life. Visualize a scene from your future life and see yourself as happy, content and thriving. Be specific and write out what you're doing, who you're with and how you feel. Refer to this often and know that you will get there.
Accept Your Process—Remind yourself that what you're feeling is normal and part of the process of recovering. Let yourself have low moments and down days without resisting or beating yourself up about it. Tell yourself, "Yep, I feel terrible right now and this is part of the recovery process, I'm right on schedule."
Love Yourself Through It—Studies show that self-compassion can boost resilience. It's the intention of being gentle and loving with yourself instead of harsh or critical. It's directing your own warmth, kindness and understanding toward yourself in the face of your suffering. And, it's pro-actively nurturing yourself by doing things that take care of your body, mind and spirit. Get plenty of sleep, eat well and get some exercise.
Here's my challenge to you: Put self-care on your calendar. Get a massage, have lunch with a good friend, take bubble baths and long walks–whatever makes you feel taken care of. Do it every week.
And, don't forget to give yourself the gift of asking for help. Seek out divorce recovery books like mine, support groups, a coach or therapist and supportive friends. You will get yourself through this.
Helpful Resources:

Join the conversation on social media: