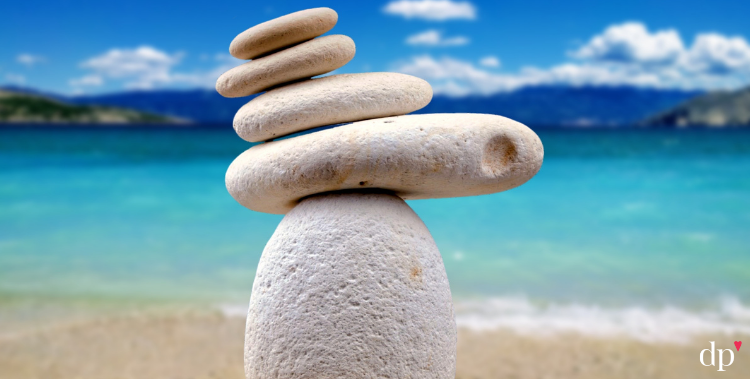 Are You Taking Exquisite Care of Yourself? If Not, You Could Be Happier (*Especially Important After Divorce*)
Sadly, the aftermath of divorce is very likely a huge drain on your current capacity for happiness.  
That's normal and expected. But did you know there are pockets of bliss to be had even during this challenging time? You don't have to put off happiness until "someday" when this is all over.  
You can give yourself feel-good moments on the regular, even as you navigate the struggles of divorce recovery. Eventually, your periods of peace, contentment, and happiness will expand and multiply as you move through and past your recovery.  
What's the secret, you ask?
Great question! Job one is deciding to prioritize yourself. Declare to yourself that you're worth the time and effort it takes to feel good. Choose to show up for yourself by taking proactive steps to take exquisite care of YOU.   I've broken it down into four self-supporting categories:  
Self-Care:
This is being intentional about getting enough sleep, regular exercise and eating healthy food. It's doing the things that keep your body happy, which gives you a solid foundation for emotional wellbeing. It's also asking for help when you need it and taking actions that support your healing, such as spending time with a compassionate friend and working with a
coach
or therapist.  
Self-Comfort: This is healthy self-soothing and includes activities you find deeply comforting. What comforts one person can leave someone else cold but, to give you an idea, I'll share a few of the things I did: I made comfort foods like my grandma's chicken soup recipe, treated myself to fresh flowers every week, cuddled my cat, watched reruns of The Office for a laugh, read old favorite books, and I even bought myself a good-sized teddy bear to hug as I fell asleep. Think about what comforts you.  
Self-Bliss: This is an essential (and fun!) part of the self-support mix. It means doing things that give you pleasure. For my client Kathy this is arts and crafts projects, potluck movie nights with friends, her local botanical garden and trolling flea markets. Think about where you like to go, who you enjoy being with and what you like to do, and commit to regularly scheduled "just for fun" activities.  
Self-Prizing: This is recognizing that you're experiencing one of life's biggest challenges and acknowledging yourself for doing the best you can. It's expressing love and gratitude to yourself for all you've done to make it this far and all you're going to do to rebuild your life. It's speaking lovingly and kindly to yourself. Start by putting your hand over your heart and saying, "I deeply and completely love and accept myself."  
Resistance is Optional You may be feeling resistance to the notion of self-nurturing. Chances are you think you're too busy or too stressed. Or you don't want to be "selfish," the self-imposed eighth deadly sin. We're used to putting others' needs before our own. The fact is, if you're like most, you've been neglecting yourself terribly.  
Taking exquisite care of yourself is a life skill that's worth developing. We've all read about the effects of chronic stress on the body, mind and spirit—self-nurturing is a powerful way to acknowledge to yourself that your health, wellbeing and happiness are essential priorities.  
A Fun & Easy Self-Support Tool for You!
To help you out, I created an easy tool to capture your thoughts and ideas for putting exquisite self-care into action:
You deserve your own love, kindness, compassion and care!
Helpful Resources:
Join the conversation on social media: