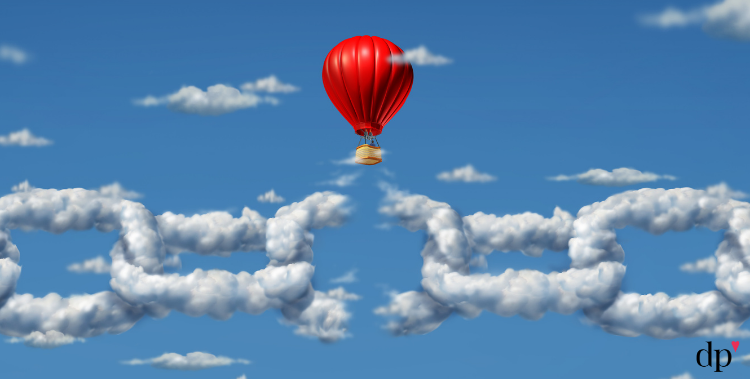 Three Questions Can Make the Difference Between a Breakthrough and a Setback
Would you rather have a breakthrough or a setback? It's all in how you're looking at it. The good news: What's going wrong is subject to interpretation. The bad news: Most of us default to negative interpretations of difficult and unchosen circumstances. But we don't have to stick with our first reactions. You have the power to find deeper meaning and value in every situation—even the difficult or painful ones. Your power lies in the questions you ask yourself.

The questions most people start (and stay) with are, "What's wrong with me?" "Who's to blame?" and "What's the worst-case scenario?" These questions don't move you forward. They don't give you helpful insights. Instead, they keep you on an endless negative loop of guilt, judgment and worry. They increase your suffering. They keep you stuck and set you back.

If just for a moment, we open ourselves up to new, more expansive responses to our challenges, we make space for breakthroughs. Here are three key questions to ask yourself:

1. What's another way of looking at this?
Your story is just that, a story. Someone else will go through the same thing and have a completely different way of looking at it. Give yourself permission to explore the "everything will be OK" version of the story, even if it's hard to imagine. Call a trusted friend and have them help you brainstorm other ways to look at what's happening. Start leaning into the one that feels best.
2.  What inner and outer strengths and abilities am I stretching and strengthening through this experience?
You don't know how strong and resilient you are until you've been tested by life. Your difficulties call on you to find things in yourself you didn't know were there. You get stretched. You get forced to change, to do new things and to learn. It's uncomfortable. But, if you allow it, your challenge can result in increased self-confidence and life satisfaction when you're on the other side of it.
3. What am I'm learning or gaining from this?
Imagine that your life is a classroom, and this situation is one of your lessons. Ask, what is my life trying to teach me with this experience? These insights may come a while after your challenge is in your rearview and you have some perspective. But it's worth asking because the lessons you take away from challenging life experiences add to your store of wisdom.
By working with these questions, you acknowledge that, although it's challenging when you're navigating a painful situation, you get to choose what you take away from it. Don't worry if answers to these questions don't come easily at first. Your decision to start asking them is the most important thing.


Join the conversation on social media: