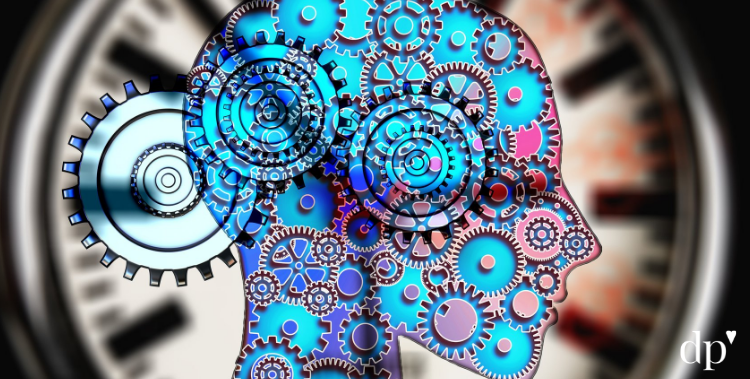 Are You Giving Your Ex Too Much Space in Your Head?
During a typical day, how much of your time is spent thinking about your Ex? Are they on your mind when you wake up? Do they pop in throughout the day? Are you ruminating for hours?

It's normal! You've been with this person for the better part of your adulthood. The hole they left is not yet filled with your new life, and your mind is filling the vacuum with what it knows. Add left-over feelings and unhealed wounds from your divorce, and you've got a recipe for an Ex-oriented reality.

That means your Ex still occupies a central role in your inner life even though they are no longer part of your outer one. Part of you is still catching up to the fact that they are really and truly gone. It takes time to go from thinking like a spouse to pointing your mind toward your new independent "What do I want?" reality. This can be true even if you are the one who chose to leave.

Know that this is not wrong or bad. It's a stage you go through on your way to healing and recovery.

A problem emerges if an Ex-orientation persists to the point where it keeps you stuck. It's hard to put your energy into the new when you're focused on how your Ex's life is going without you. The siren call of obsessing over your Ex is even more seductive when your Ex has a new partner. Unwanted feelings of jealousy, anger or bitterness can keep their life front and center in your mind.

It's time for some candid questions:


Right now, today, am I OK with the amount of time I spend thinking about my Ex?

Does thinking about my Ex make me feel better, worse or have no impact on how I'm feeling?

It may be that, for now, you aren't ready to give up this last shred of connection to your Ex. That's OK. It's your recovery, and you get to handle it your way.

Conversely, if you're getting tired of your Ex pitching camp in your head and feel that it's getting in the way of your new beginning, you owe it to yourself to take charge of your thought patterns.

Own Your Own Attention

Thinking about your Ex, the past, what went wrong, and the "Why?" of it all is a habit you can break. It starts with self-awareness and intention. Spend a few days noticing how much of your attention you're devoting to your Ex. If it's too much for you and you're ready to shift, make a commitment to yourself to work on it. Here are some ideas:

Reduce Environmental Triggers—If you're dwelling in the former family home, it's likely you're in a shrine to your past. It's time to shake up the energy. Take down the photos, get all new bedding, clear out the clutter, paint the walls, remove items that remind you of your Ex, and get new things that represent you and your new beginning. Make your home a visual Ex-free zone.
Set Boundaries with Your Ex — Maybe your Ex is calling, texting or dropping by for reasons of their own. While it's healthy to maintain a friendly post-divorce relationship, it's OK and helpful to your recovery to set boundaries. You can say something like, "I'm glad we're able to stay friendly and, I need some space. Let's touch base in (pick a time–30 days, three months, etc). Please don't text or call unless it's an emergency (or it's about logistics/kids)."
Put Your Friends on Notice—Your friends may be used to you sharing about your Ex. Let them know you're working on evicting your Ex from your thoughts. And, for the foreseeable future, you want them to support you by limiting talk about your Ex.

Use Replacement Thoughts—When you start down the rabbit hole of thinking of your Ex, notice and ask yourself, "Do I want to be thinking about X right now?" Having some replacement thoughts handy as a palate cleanse to move in a new direction can help. Something like, "It's OK that X came into my mind just now. I lovingly release myself from thinking about X." Or "I allow myself to let go of thinking about X right now. I can think about X later if I want to." With practice, you'll get very good at noticing when your mind wanders to your Ex, and it will get easier to redirect.

Add New Content to Your Thoughts—One of the fastest ways to shift out of the past is to give yourself new and exciting things to think about. Try new things, make fun plans, and fill your calendar with good experiences to look forward to. Think about your future and the life you want to create. Start a Future Journal with snippets written from future you. I made you this fun Future Journal worksheet with instructions. Pull this out and read it when you get swamped with Ex thoughts.

Stay the Course with Your Pro-active Divorce Recovery—Keep doing the work. Read the books, take the courses, join the support group, go to therapy and/or work with a coach. The more work you do to heal and process your feelings, the less compelling your Ex's life will be to you. It takes time so give yourself grace. Know that as you put energy into recovering and rebuilding, your thoughts will naturally begin to migrate to your own life.

Join the conversation on social media: