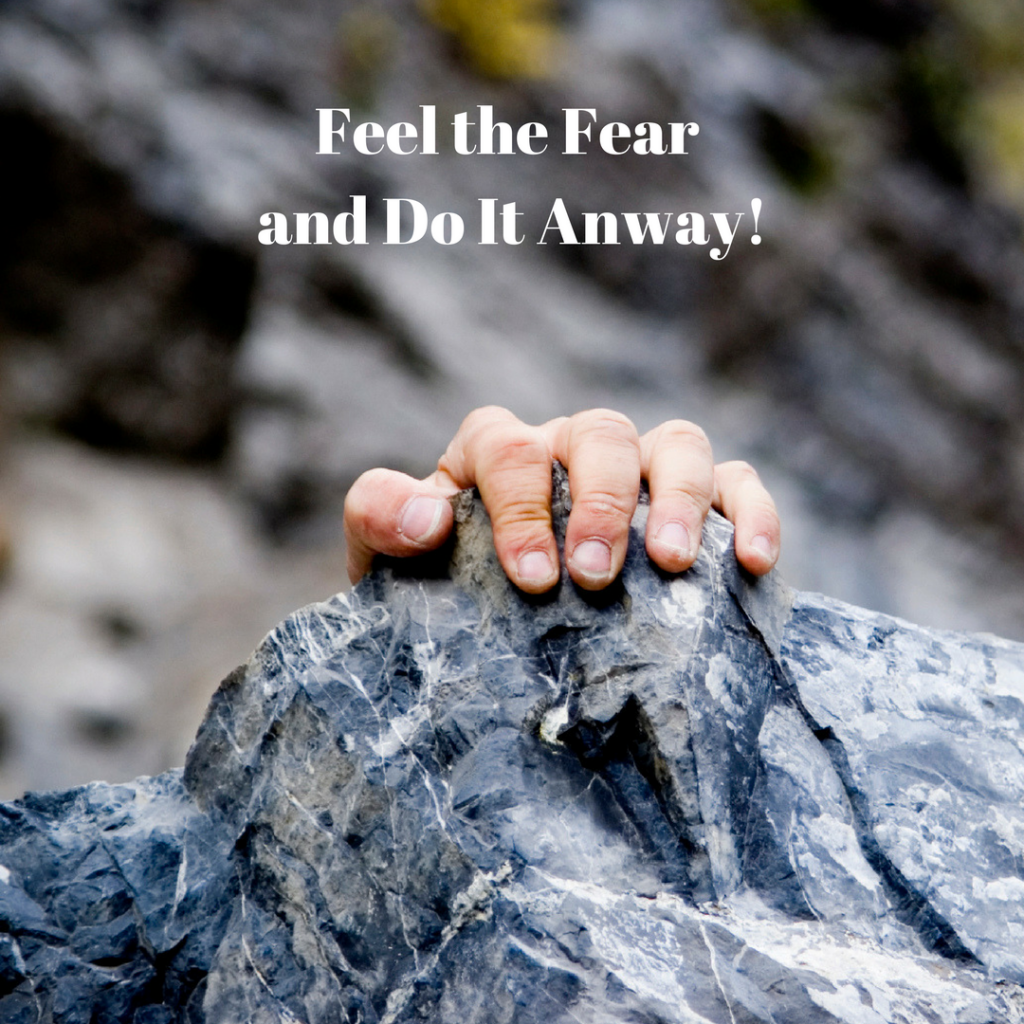 What Would You Do If You Had No Fear?
If this question stirs something in you, I invite you to work with it:
Option 1:  Identify at least three things that you would do if you were fearless. Pick one and do it!
Option 2: Start smaller by doing something once a week that you would normally be afraid of doing. Examples might include joining a group activity, telling someone what you're really thinking or taking small steps toward realizing a heart-felt dream.
Whether it's fear of failure, fear of what others will think or fear of rejection, there is power in feeling the fear and taking action anyway.  Do this enough times and you will start to recognize that fear is separate from who you really are–a person with the power to create whatever you can imagine for yourself.
Report back and let me know how it goes.
BTW, I'm Right There With YOU!
I have been working on scheduling speaking engagements to promote my book and I want to be an amazing speaker who moves and inspires my audiences. As part of that goal, I'm taking an acting/speaking workshop called Committed Impulse with actor and teacher Josh Pais. YIKES! I'm scared out of my mind to do this. But, at the end of January, I'm heading to Venice, CA to take the weekend workshop. It promises to help anybody become more authentic, joyful and playful in front of an audience. But, I will admit, I'm freaking out a little bit. Maybe a lot!
I'll let you know what I learn!
Deb Purdy, is a transformation coach, speaker, workshop leader and author of 
Something Gained: 7 Shifts to Be Stronger, Smarter and Happier After Divorce.
Visit www.DebPurdy.com for more information.
Join the conversation on social media:
Instagram: @lovedebpurdy
Twitter: @lovedebpurdy
Facebook: debpurdyofficial