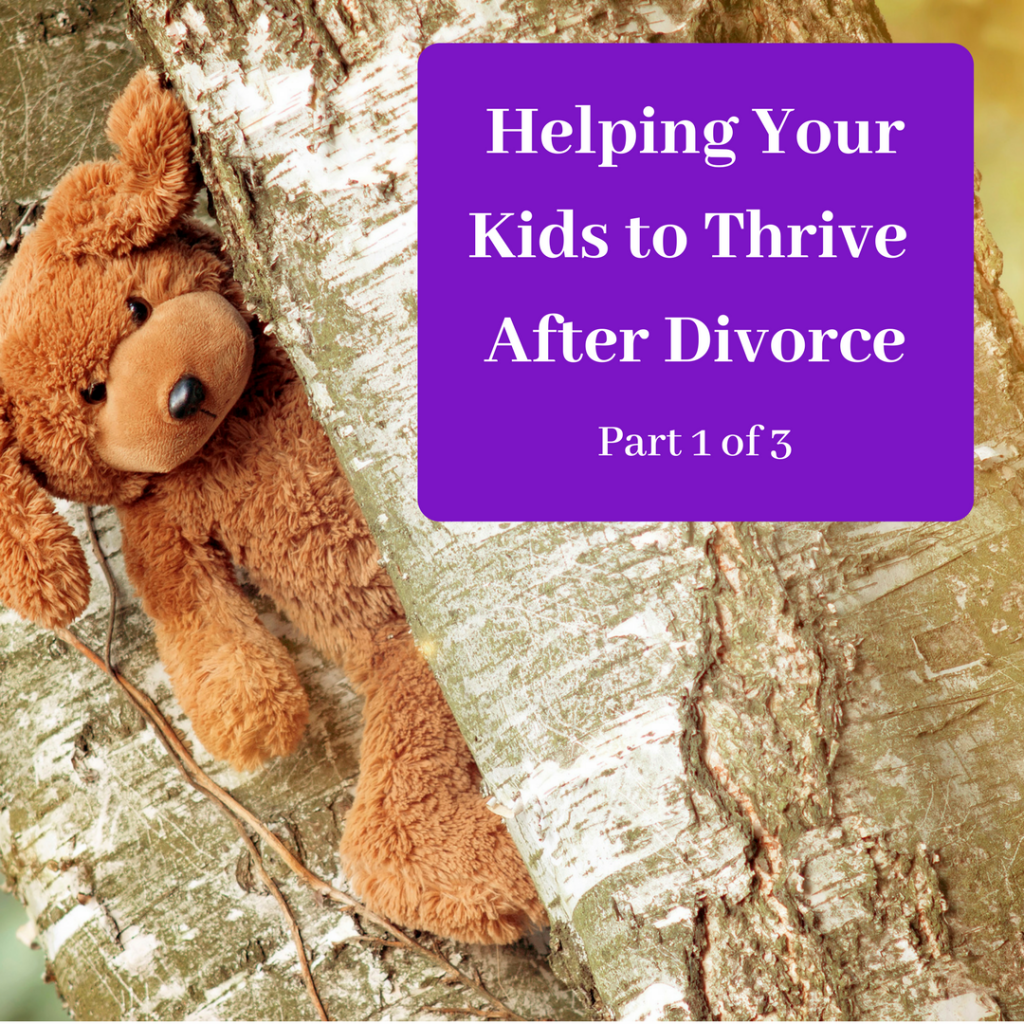 Give Your Kids Some Power
Leaving my unhappy marriage in 2005 was one of the hardest things I've ever done. I wondered if I was scarring my kids for life. I had dismantled the family they knew and loved. They didn't understand or care about any of my adult reasons. What's worse, at the time, their parents were acting like angry, distrustful strangers with each other.
I remember crying when, at the third-grade parent-teacher conference, I saw a heart-wrenching essay my older daughter had written expressing intense feelings she wasn't sharing with me. My kindergarten-aged daughter asked me with haunted eyes, "Do I still have a home?" Guilt was my default emotional setting as well-meaning friends and family fretted and speculated about the long-term impact of our broken family.
Then, one day, I had an epiphany. I realized that, while the divorce was most definitely a traumatic event in their lives, it was also a real-life lesson in resilience. I decided right then and there to be present with them and their pain. I set my intention to use the experience to teach them to recognize, feel and express their feelings. And, when it was time, I included them in the process of building our "new" normal in a way that worked for all of us.
Let Them Make Some Decisions in the Process
To kids, what happens during a divorce is completely out of their control. Major, abrupt changes can leave children feeling insecure and overwhelmed. Living arrangements are often just the beginning. My oldest daughter, who was eight at the time of my divorce, is the kind of kid that likes structure and for things to stay the same. So, the changes that came with the divorce were particularly hard for her. As her dad moved out and she, I and her younger sister downsized to smaller living quarters, she struggled with adjusting.
I knew intuitively that she needed something she could control so I found ways for her to make, or at least contribute to, decisions that impacted her. I brought the girls with me to look at potential new homes. We each shared our "pros" and "cons" list for each place. Once we choose a place, I let her choose the paint color for her room. I let the girls take turns deciding what to make for dinner and I made what they picked, no matter what—this was the origin of our fondly remembered "Steak and Cake" Saturdays.
My younger daughter, who was five, was very sad to leave our old house. So, about a week before the scheduled move, the three of us discussed how to say "goodbye" to our old house. At the store later she spied candle holders and colorful candles and knew instantly what she wanted to do. All during that last week in the house, the three of us lit the candles and walked from room to room. In each room, we said thank you to the house, shared memories and said a blessing for the new family moving in. This gave her a sense of closure and choosing the way we said our goodbyes gave her some of her power back.
Find small, age-appropriate ways your kids can participate in the changes that are impacting them. This will help them feel some sense of engagement and ownership in building your creating your new normal. It honors them as participants whose opinions and needs deserve to be taken into consideration. And, it makes them feel more connected to you and to events.
Next Week: Check the blog, or subscribe if you haven't already, to get Part 2 of Helping Your Kids To Thrive After Divorce: Give Them An Outlet for Their Feelings.
Deb Purdy, is a transformation coach, speaker, workshop leader and author of
Something Gained: 7 Shifts to Be Stronger, Smarter and Happier After Divorce.
Visit www.DebPurdy.com for more information.
Join the conversation on social media:
Instagram: @lovedebpurdy
Twitter: @lovedebpurdy
Facebook: debpurdyofficial