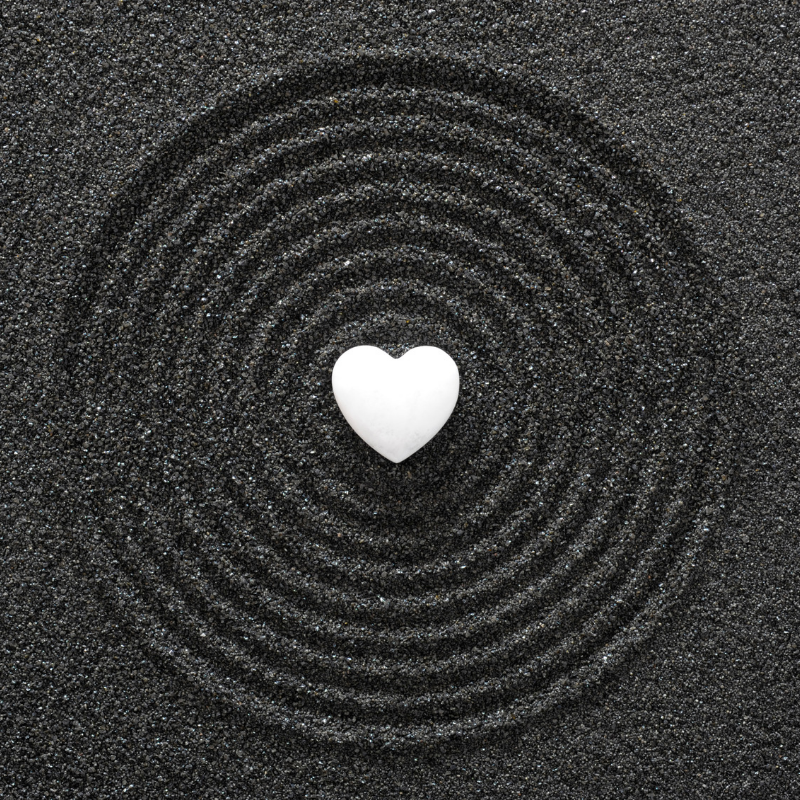 Self-Restoration: A Simple Ritual to Help Relieve Divorce Stress
There were many times during my divorce when my stress levels reached freak out status. My mind raced, my heart hammered and I was about as far from relaxed as you can get. Since moving in with my therapist for 24/7 hand-holding wasn't an option, I was compelled to develop a self-soothing ritual to help me calm the freak down.
Ironically, what started out as pure self-preservation during those high-stress days ended up providing me with tools that continue to support me in raising my spirits when I'm feeling down or taking me higher when it's already "all good."
For those times when you want to calm yourself down or raise yourself up, try one or all three of these:
Step 1: Tapping
EFT or Emotional Freedom Technique (also known as tapping) has proven benefits including but not limited to reducing short-term or chronic stress, coping with emotional issues, boosting energy levels and even improving sleep. I found a very kind man online named Brad Yates who created several free 6- to 10-minute tapping videos that are soothing and uplifting.
I started my ritual by tapping with Brad. From tapping videos on physical and emotional well-being to success and motivation, Brad has got you covered. Here's a link to two of my favorites for dealing with anxiety and a link to his YouTube channel for access to hundreds of Brad's free tapping videos:
Step 2: Focus Wheel
After tapping, I was usually feeling better. But, to really get in touch with my optimism, I would do a Focus Wheel process, which was originally presented by Abraham-Hicks. I have found that using the focus wheel raises me out of my worries, shifts me from fear to possibilities and makes me feel better almost immediately.
Here 's the focus wheel template from Abraham-Hicks
Simple Instructions for how I used it:
Write what you want to feel in the center (note: write what you want, not what you don't want. For instance, "I want to be peaceful" not "I want to stop feeling stressed")
Write a statement that's true and that matches your desired feeling in the top spot of the circle
Write more statements in the spaces around the circle that are true and that match how you want to feel
Example:
Center Statement: I want calm and peace in my heart and mind
Sample Circle Statements:
I have tools to use to help me get there
Tapping really did make me feel a little better
I feel like I make better decisions when I'm peaceful
I'm willing to ask for help and take advice
I love feeling completely relaxed
I've felt this way before so that means I can do it again
And so on until you complete the circle
Step 3: Guided Meditation
To really seal the deal, for the third step of my ritual, I left the world behind for a few minutes with a guided meditation. There are several free ones online but here is one that I like:
Create Your Own Ritual
You can do all of three of these in 30 minutes or less or just pick one or two and see how you feel. Or, use these ideas as a starting point to create your own personalized ritual.The secret is to design one that works for you and then use it whenever you need it. Other ideas include:
Going outside and taking three deep breaths
Listening to music that makes you feel good
Immersing yourself in a puzzle or creative project
As always, seek help from a therapist or mental health professional if what you're feeling is more than you can handle. That's smart and self-supporting.
Deb Purdy, is a blogger, speaker, workshop leader and author of
Something Gained: 7 Shifts to Be Stronger, Smarter and Happier After Divorce