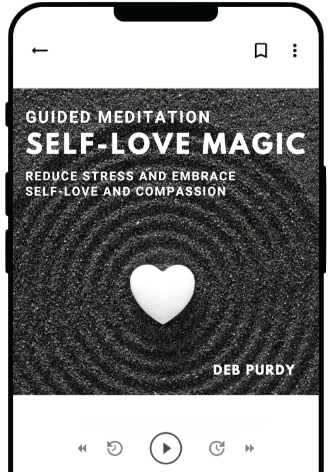 Sometimes you need a peaceful retreat that soothes
the soul and calms the mind.
Self-Love Magic is a relaxing guided meditation to give you a blissful oasis-of-calm that you can carry with you for the rest of your day. I know that divorce can wreak havoc on your self-esteem. That voice in your head can be loud as it catalogs your flaws and imperfections.
I created this meditation to help you quiet that voice and flood yourself with peace and love. You'll turn to it again and again to soothe yourself on bad days and make good days even better. It will take you to a special place inside yourself and reacquaint you with self-love and compassion.
Length: 11 minutes To eliminate any worry, I'm offering a
30-day money back guarantee.
If for any reason you aren't satisfied, just let me know and I'll give you your money back.