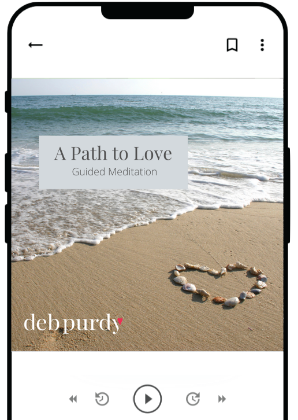 Holding onto residual negative feelings about your divorce
and your Ex can hold you back from finding love with someone new.
Your inner work of healing and moving on from your divorce is critical to your dating and relationship readiness.
I created the Path to Love Guided Meditation to help you make peace with your past and put yourself on the path to finding new love. This meditation takes you on a loving journey that will leave you feeling an increased sense of optimism and wellbeing.
Length: 8 minutes To eliminate any worry, I'm offering a
30-day money back guarantee.
If for any reason you aren't satisfied, just let me know and I'll give you your money back.